Mainboard repair – operate the technical heart
The mainboard is the central circuit board of a computer. Components such as the main processor (CPU), memory, the Bios chip, the interface modules and slots for expansion cards are installed on it. This board is hence consequently the heart of every computer and therefore requires corresponding know-how and prudence in all ongoing work and repairs. Only people with thorough training and experience can venture on mainboard repair.
There are many reasons for a defect of the mainboard. A liquid damage, charred or burnt components, short circuit and unfortunately always repeated typical design errors on the part of the manufacturer.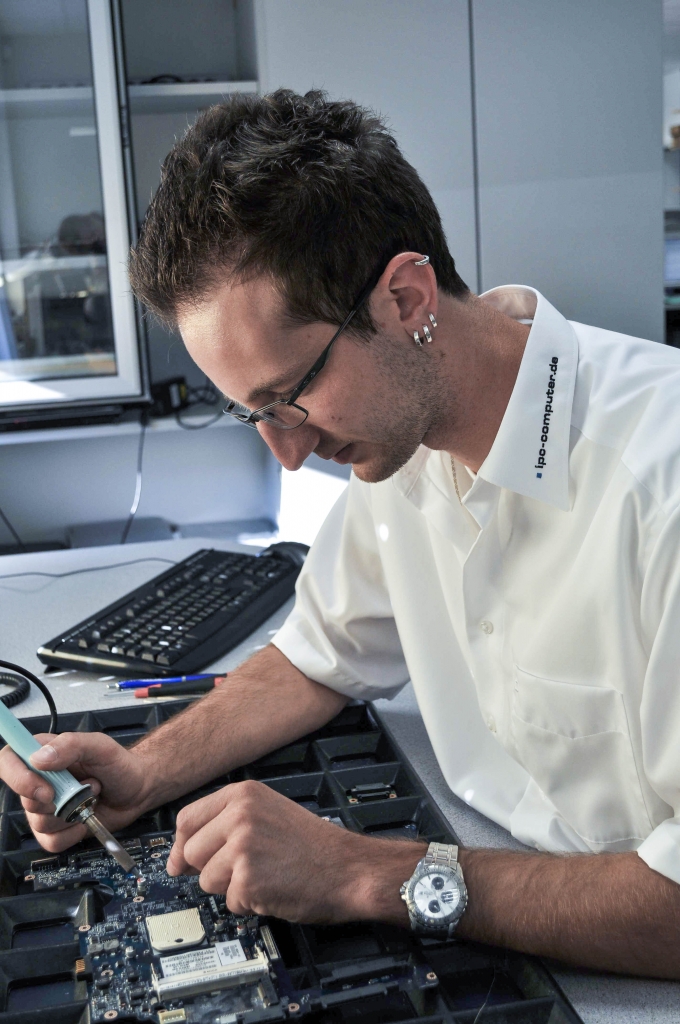 In terms of a mainboard repair, we understand that, it's not only the replacement of individual components or the complete replacement of the board (which is, unfortunately, often carried out by laymen due to lack of sufficient expertise). If you send us your device with an error description, your problems will not be categorized according to scheme "F" and handled according to preset patterns. We diagnose the exact extent of the damage for each order. In case of damage on the mainboard, it is important at this time to identify all the concerned components and to take a holistic picture of the situation. Then, the actionable, durable and therefore in your interest and cost-effective solutions for a mainboard repair can be worked out.
Through the state-of-the-art measurement and diagnostic equipment and a sophisticated methodology, our specialists are able to locate almost any mainboard defect and narrow the affected area and components - and in a very short time. Our in-house BGA machine even allows performing of low-cost repairs on chip level base.
You can benefit from the vast experience of our technicians. This will save you a lot of frustration and often unnecessary exorbitant costs.
With over 20 years of experience, we can know the probable cause from your damage description in 70% of cases, even before you send the product to us.
State-of-the-art diagnostic equipment and an extensive inventory of more than 300 devices for real functional tests make it possible to locate almost any damage.
The in-house BGA machine even allows cost-effective repairs on chip-level basis.
Through the knowledge of typical construction errors of the manufacturer and finished solutions to resolve them in time, and let fast and economical repairs be possible.
Thus a Mainboard defect must not mean a financial disaster or even the end of your notebook. Contact us and register your notebook for a mainboard repair!